Glass Restoration and Graffiti Removal
Our services provide scratched glass repair for home owners, property managers and the building and construction trade throughout Southern California. We perform the work on-site and we repair the damaged glass without having to remove it from the frame. Because of this, there is minimal disruption to your business, tenants or residents. Additionally, you will avoid the excessive costs, delays, complications, inconvenience and mess created by the removal and replacement process.
If you are considering replacing a damaged piece of glass, we will save you time and money.
• We will restore the glass to it's original clarity at a fraction of the cost of replacement.
• We use the finest equipment, materials and techniques available.
• Our professional technicians are factory trained.
• We will leave the job site as clean or cleaner than when we arrived.
•Hard water/mineral deposit removal
Graffiti Film for that added layer of protection
​Temecula Ca Glass Restoration -Menifee Ca Window Restoration-Murrieta Ca Window Restoration-Hemet Ca Window Restoration-San Jacinto Window Restoration-Fallbrook Ca Window Restoration-Moreno Valley Window Restoration-Riverside Ca Window Restoration-Carlsbad Window Restoration-Window Restoration Temecula Ca-Window Restoration Murrieta,Ca-Window Restoration Hemet, Ca-Window Restoration San Bernardino-Window Restoration Winchester-Window Restoration Menifee-Pressure Washing Temecula-Pressure Washing Hemet-Pressure Washing Menifee-Pressure Washing Riverside-Pressure Washing San Bernardino-Window Cleaning Redlands-Window Cleaning Big Bear Lake- Window Cleaning Lake Arrowhead-Window Cleaning Beaumont-Window Cleaning Yucaipa-Window Cleaning Banning-Window Cleaning Canyon Lake-Window Cleaning Lake Elsinore-Window Cleaning Wildomar-Window Cleaning Highland-Window Cleaning Running Springs-Window Cleaning Corona-Window Cleaning Perris-Window Cleaning Sun City-Window Cleaning Wine Country Temecula-Window Cleaning Sage-Window Cleaning Escondido-Window Cleaning Victorious Panes Window Washing-Custom Window Cleaning-Mobile Window Cleaning-Southern California Window Cleaning-Commercial Window Restoration Hemet-Commercial Window Restoration Temecula-Commercial Window Restoration Corona-Commercial Window Restoration Lake Elsinore-Commercial Window Restoration Menifee-Commercial window Restoration Perris-

Powered by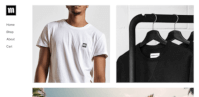 Create your own unique website with customizable templates.